Winds of Asia-Middle East - Filipino Express: New Breeze from CINEMALAYA
Filipino Express
Colorum
[ Colorum ]
Director:Jobin Ballesteros

10/30 11:00-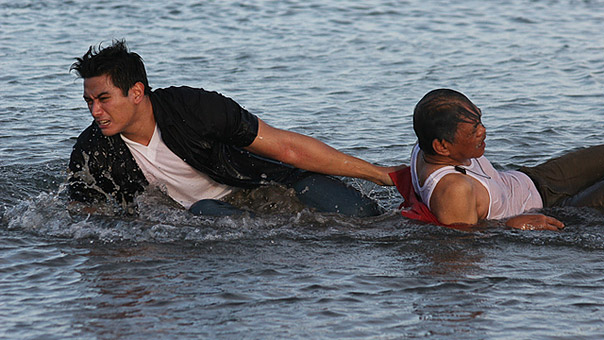 ©2009 Wild Coyote Pictures
109min Tagalog Color | 2009 The Philippines | 
Introduction
The Best Screenplay & Best Actor Winner in the New Breed section at Cinemalaya 2009. Screened at TIFF 2009.
Synopsis
Two people: Simon a young promising cop working part-time as a driver of the "undocumented" and "illegal" FX taxis, and Pedro, a seventy-year-old ex-convict. An unfortunate incident forces the two together to embark on a road trip across the Philippine's historic east coast. But, what was expected as an escape route from a domino of crime becomes a wagon of life choices to them and to the people they meet.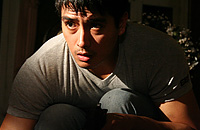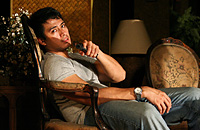 Cinemart Roppongi SCREEN4
10/30 11:00 - 12:49 (109min.)
Advance Tickets ¥1300(Tax included) |Tickets at the Door ¥1300(Tax included)
Special student admission tickets at the door: ¥500(Tax included)
SOLD OUT
* Please note that the screening schedule, Q&A and Greeting from the Stage are subject to change. The stage appearances of guests and scheduled closing time of the show may change according to circumstances.
* Advance Tickets can be purchased by telephone/internet and from convenience stores (Seven-Eleven, CircleKSunkus, Lawson) and playguide on First-come basis.
* Please be forewarned that the number of Tickets at the Door is limited. Tickets at the Door can be only purchased two tickets per person. You are kindly requested not to form a queue before the theater in the late-evening.
Director

Jobin Ballesteros

Jon started out as an editor and composer. His short Ballad of Mimiong's Minion won awards at the 8th Cinemanila IFF, and Last Boy Riding participated in several international film festivals.
Staff

Director/Screenwriter/Editor : Jobin Ballesteros
Line Producer : Krisma Fajardo
Associate Director/Editor : Lawrence Fajardo
Screenwriter/Assistant Director : Diana Malahay
Screenwriter : Gerry Gracio
Cinematographer : Anthon Tarnate
Production Design : Cisko Sebanes
Music : Jun Lopito
Music : Melvin Sumalinog
Sound : Ditoy Aguila
Production Manager : Hai Balbuena
Production Manager : RC Santos
Technical Supervisor : Arnold Cao
Cast

Alfred Vargas
Lou Veloso
Jose Mari Avellana
Andoy Ranay
Cherry Alba
Archi Adamos
Related Websites