Winds of Asia-Middle East - Discovering Asian Cinema: Film History A La Carte
Discovering Asian Cinema
Screening for Reference
In Search of Guru Dutt
[ In Search of Guru Dutt ]
Director:Nasreen Munni Kabir


10/30 10:40-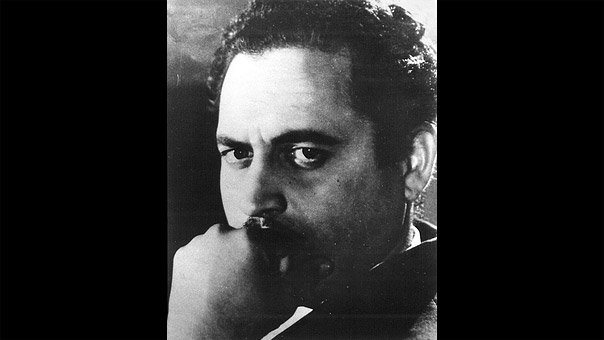 84min English, Hindi Color | 1989 UK | 
Introduction
Documentary to follow the life of the legendary director Dutt in the Indian film history. (Supported by Japan Foundation)
Synopsis
Guru Dutt, who committed suicide in 1964 at age 39, had a distinguished career as a director, actor and producer of such masterpieces as Pyaasa (1957) and Kaagaz Ke Phool (1959). The film traces back the life of the man through his work and a series of interviews with his family and close friends, offering the portrait of the man as a person and an artist and bringing out the general conditions of the film world of his day.
Cinemart Roppongi SCREEN1
10/30 10:40 - 12:04 (84min.)
Advance Tickets ¥1300(Tax included) |Tickets at the Door ¥1300(Tax included)
Special student admission tickets at the door: ¥500(Tax included)
SOLD OUT
* Please note that the screening schedule, Q&A and Greeting from the Stage are subject to change. The stage appearances of guests and scheduled closing time of the show may change according to circumstances.
* Advance Tickets can be purchased by telephone/internet and from convenience stores (Seven-Eleven, CircleKSunkus, Lawson) and playguide on First-come basis.
* Please be forewarned that the number of Tickets at the Door is limited. Tickets at the Door can be only purchased two tickets per person. You are kindly requested not to form a queue before the theater in the late-evening.
Director

Nasreen Munni Kabir

Produced and directed a documentary about Indian movies for Channel 4, UK. As a well-known researcher, he coordinated an Indian film exhibition held at the Pompidou Center in Paris in 1983.
Staff

Producer/Director : Nasreen Munni Kabir
Photograph : Peter Chappell
Sound : Ashley McDuffie
Editor : Martin Roche
Related Websites