Competition
Competition
The Audience Award Winning Film screening
Director:
10/30 10:20-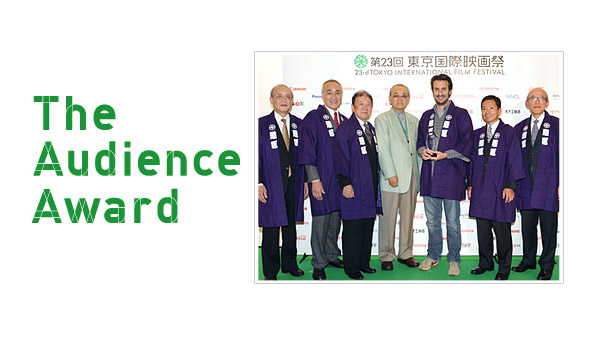 min |   | 
Introduction
As requested, we will screen a film which received the Audience Award.
We will announce the details later.
TOHO CINEMAS ROPPONGI HILLS SCREEN2
10/30 10:20 - 12:35 (0min.)
Screening will be on invitation basis. No tickets will be sold.
* Announcement will be made on how to receive an invitation.
Advance Tickets ¥(Tax included) |Tickets at the Door ¥(Tax included)
SOLD OUT
* Please note that the screening schedule, Q&A and Greeting from the Stage are subject to change. The stage appearances of guests and scheduled closing time of the show may change according to circumstances.
* Advance Tickets can be purchased by telephone/internet and from convenience stores (Seven-Eleven, CircleKSunkus, Lawson) and playguide on First-come basis.
* Please be forewarned that the number of Tickets at the Door is limited. Tickets at the Door can be only purchased two tickets per person. You are kindly requested not to form a queue before the theater in the late-evening.
Director
Related Websites