Winds of Asia-Middle East - Discovering Asian Cinema: Film History A La Carte
Discovering Asian Cinema
Screening for Reference
Hyeon-hae-tan Knows
[ 현해탄은 알고 있다 (Hyeon-hae-tan-eun Al-go It-da) ]
Director:Kim Ki-young 김기영

10/25 14:00-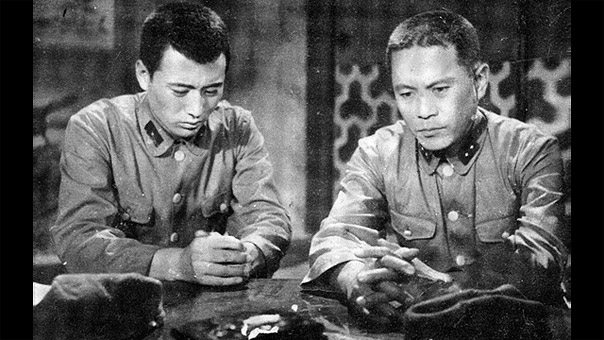 117min Korean Black & White | 1961 Korea | 
Introduction
An encore of the restored version of one of Korean genius Kim Ki-young's leading works.
Synopsis
Aroun and Inoue are stationed at the Japanese military as student soldiers. The villainous private first class, Mori, who harbors a hatred for Koreans, torments two mentally and physically. Aroun falls in love with Hideko, the niece of Private First Class Nakamura and receives comfort from her despite the hardships in the military. On a day of severe bombing by the U.S., Aroun, who has come to meet Hideko, loses consciousness and gets buried beneath a pile of dead bodies...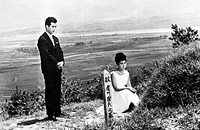 TOHO CINEMAS ROPPONGI HILLS SCREEN2
10/25 14:00 - 15:57 (117min.)

Host: Kenji Ishizaka(Wind of Asia Programing Director)
Advance Tickets ¥1300(Tax included) |Tickets at the Door ¥1300(Tax included)
Special student admission tickets at the door: ¥500(Tax included)
SOLD OUT
* Please note that the screening schedule, Q&A and Greeting from the Stage are subject to change. The stage appearances of guests and scheduled closing time of the show may change according to circumstances.
* Advance Tickets can be purchased by telephone/internet and from convenience stores (Seven-Eleven, CircleKSunkus, Lawson) and playguide on First-come basis.
* Please be forewarned that the number of Tickets at the Door is limited. Tickets at the Door can be only purchased two tickets per person. You are kindly requested not to form a queue before the theater in the late-evening.
Director

Kim Ki-young 김기영

1919-1998. Kim was a representative figure of the Golden Age of the Korean Cinema. His career, lasting nearly four decades, contains the most eccentric cinematic creations in this era. His love for cinema originated in Japan, where he lived a little while after studying. Back in Korea he initiated his own production company in 1956. The Housemaid (1960) can be seen as his breakthrough.
Staff

Director/Screenplay : Kim Ki-young
Based on Novel : Han Wun-sa
Cinematographer : Choi Ho-jin
Editing : Oh Young-Keun
Lighting : Yoon Chang-hwa
Music : Han Sang-ki
Cast

Kong Midori
Kim Wun-ha
Lee Sang-sa
Kim Jin-kyu
Lee Ye-choon
Kim Jee-mi
Joo Jeung-nyeo
Park Am
Related Websites