Winds of Asia-Middle East - SUGINO Kiki: Muse of the Asian Indie Cinema
SUGINO Kiki: Muse of the Asian Indie Cinema
Screening for Reference
One Shining Day (The Treasure Island, Good-bye, The Beautiful Strangers)
[ 눈부신 하루(보물섬、엄마 찾아 삼만리、공항남녀) ]
Director:Kim Seong-ho 김성호 / Kim Jong-kwan 김종관 / Min Dong-hyeon 민동현

10/28 17:10-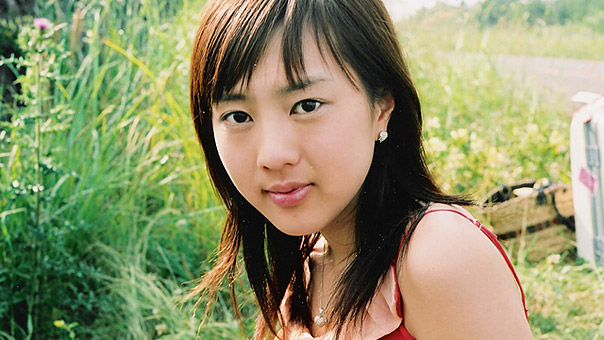 133min Korean, Japanese Color | 2006 Korea | 
Introduction
Sugino's debut omnibus film. She appeared in the first installment, The Treasure Island.
Synopsis
Mie's grandfather used to live in Korea to work during the war. He is said to have left a keepsake on Jeju Island, and Mie and her friend Eiko come to look for it. The two are curious about what he buried under a red tree in Hallim on Jeju Island, but they are faced with one trouble after another on the trip. Can the two girls find the grandfather's treasure? (Supported by Cinema Korea, Kino Kinema)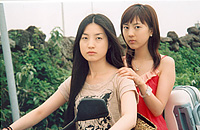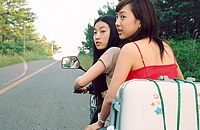 TOHO CINEMAS Chanter SCREEN2
10/28 17:10 - 19:53 (133min.)

Guest (tentative): Kiki Sugino(Producer/Actress)
Advance Tickets ¥1300(Tax included) |Tickets at the Door ¥1300(Tax included)
Special student admission tickets at the door: ¥500(Tax included)
SOLD OUT
* Please note that the screening schedule, Q&A and Greeting from the Stage are subject to change. The stage appearances of guests and scheduled closing time of the show may change according to circumstances.
* Advance Tickets can be purchased by telephone/internet and from convenience stores (Seven-Eleven, CircleKSunkus, Lawson) and playguide on First-come basis.
* Please be forewarned that the number of Tickets at the Door is limited. Tickets at the Door can be only purchased two tickets per person. You are kindly requested not to form a queue before the theater in the late-evening.
Director

Kim Seong-ho 김성호 / Kim Jong-kwan 김종관 / Min Dong-hyeon 민동현

Kim Seong-ho: He made a feature-length debut with Mirror (2003), which was based on the first feature scenario he wrote.Kim Jong-kwan: His style of capturing people's momentary emotions as seen in his How to Operate a Polaroid Camera (2004), which won many prizes, has left a considerable influence over filmmakers of both short and feature-length films in Korea.Min Dong-hyeon: A multi-talented artist of short films, music videos and animations.
Staff

Director/Screenplay/Producer/Editor : Kim Seong-ho
Director/Screenplay : Kim Jong-kwan
Director/Screenplay : Min Dong-hyeon
Producer : Gwak Yongsu
Cast

Yukie Mori
Kiki Sugino
Kim Dong-yeong (김동영)
Jeong Dae-hoon (정대훈)
Lee So-yeon (이소연)
Sadaharu Shioda
Related Websites