Winds of Asia-Middle East - SUGINO Kiki: Muse of the Asian Indie Cinema
SUGINO Kiki: Muse of the Asian Indie Cinema
Screening for Reference
hospitalité
[ 歓待 ]
Director:Koji Fukada

10/23 13:35-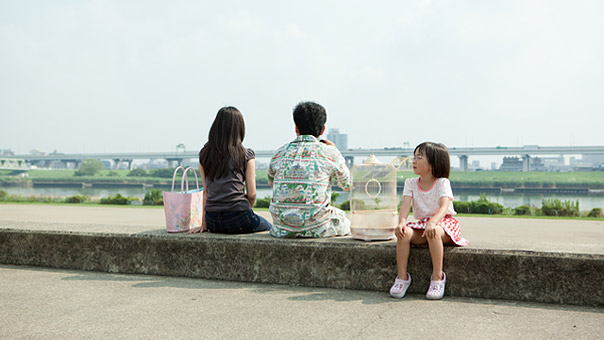 ©2010 hospitalité film partners. All Rights Reserved.
96min Japanese Color | 2010 Japan | 
Introduction
Sugino's leading work in Japanese films. Winner in the Japanese Eyes at TIFF 2010.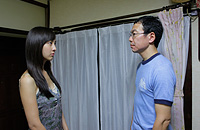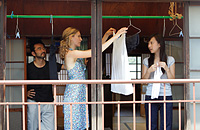 TOHO CINEMAS Chanter SCREEN1
10/23 13:35 - 15:56 (96min.)


Guest (tentative): Greetings from the Stage: Koji Fukada(Director), Kiki Sugino(Producer/Actress)
Q&A:Kiki Sugino(Producer/Actress)
Advance Tickets ¥1300(Tax included) |Tickets at the Door ¥1300(Tax included)
Special student admission tickets at the door: ¥500(Tax included)
SOLD OUT
* Please note that the screening schedule, Q&A and Greeting from the Stage are subject to change. The stage appearances of guests and scheduled closing time of the show may change according to circumstances.
* Advance Tickets can be purchased by telephone/internet and from convenience stores (Seven-Eleven, CircleKSunkus, Lawson) and playguide on First-come basis.
* Please be forewarned that the number of Tickets at the Door is limited. Tickets at the Door can be only purchased two tickets per person. You are kindly requested not to form a queue before the theater in the late-evening.
Director

Koji Fukada

Born in 1980, Tokyo. His first film The Chair was released in Tokyo in 2004. He joined Theatre Company Seinendan, which is led by Oriza Hirata in 2005. He wrote and directed animation film La Grenadière (2006) and got Soleil d'Or (Premiers films) Award in the 3rd KINOTAYO Film Festival. He shot feature film Human Comedy in Tokyo which was screened at Rome International Film Festival in 2009.
Staff

Director/Screenplay/Editor/Producer : Koji Fukada
Producer : Kiki Sugino
Artistic Director : Oriza Hirata
Executive Producer : Osamu Matsubara
Executive Producer : Makoto Adachi
Executive Producer : Kousuke Ono
Executive Producer : Mikiyo Miyata
Executive Producer : Tatsuya Iwakura
Cinematographer : Kenichi Negishi
Cast

Kenji Yamauchi
Kiki Sugino
Kanji Furutachi
Bryerly Long
Eriko Ono
Kumi Hyodo
Related Websites