President of the International Competition Jury

Edward R. Pressman
Film Producer
profile
Edward R. Pressman has produced over eighty world-class motion pictures and helped launch the careers of the most prominent figures in the industry. His extensive body of work includes groundbreaking films by directors such as Oliver Stone, Terrence Malick, Sam Raimi, David Byrne, Kathryn Bigelow, Alex Proyas, Brian De Palma, David Mamet, Abel Ferrara, David Gordon Green, Jason Reitman, Zhang Yimou and Werner Herzog.
Pressman is dedicated to producing quality theatrical motion pictures like Wall Street and its sequel Wall Street: Money Never Sleeps, Thank You for Smoking, The Crow, American Psycho, Conan the Barbarian, Bad Lieutenant, Reversal of Fortune and Badlands. He continues his thirty-year tradition of forging new territory in both the independent and Hollywood arenas with the upcoming films, The Moth Diaries directed by Mary Harron, a re-invention of The Crow, a Louis Armstrong bio-pic to be directed by and starring Forest Whitaker, and Bloodsport to be directed by Phillip Noyce.
www.pressman.com
International Competition Jury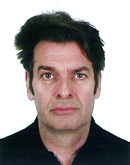 Kees Kasander
Producer
profile
Kees Kasander entered the film industry in 1978 as Head of Distribution for a Dutch company called Film International, a company which was also deeply involved in the organisation of the Rotterdam Film Festival. From 1982 until 1985 Kasander was the official producer of the festival program. He has been an independent film producer since 1981 and as such has worked all over the world. Until now he has produced over fifty feature films.
His collaboration with Peter Greenaway has brought him international acclaim. The films The Cook, the Thief, His Wife and Her Lover (1989) and The Pillow Book (1995) have also been great commercial successes. He won the nationally esteemed prize for best feature film at the Dutch Film Festival in Utrecht four times: Secret Wedding in 1989, director Alejandro Agresti, Prospero's Books in 1991, director Peter Greenaway, Abeltje in 1998 and Crusade in Jeans in 2006, director Ben Sombogaart. As a co-producer he has participated in films by Alexander Sokurov (Elegy of a Voyage) and Philippe Garrel (Sauvage Innocence). Nightwatching (director Peter Greenaway) had its world premiere at the Venice Film Festival in 2007, where it won two Italian art awards.
Kasander's three latest productions premiered in Cannes and Venice. Fish Tank written and directed by Andrea Arnold premiered at the Cannes Film Festival 2009 and received the Jury Prize. In February 2010 this film won the BAFTA for Best Outstanding British Film.
Currently Kasander works on the newest Greenaway film in production, Goltzius & the Pelican Company. This film will premiere in 2012.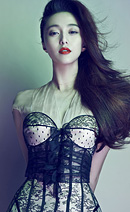 Fan Bingbing
范冰冰
Actress
profile
From TV star to movie sensation and back to small screen, even working as a producer over fourteen years, she has amazed the public with each change. Her path to success cannot be duplicated. Fan, with her exotic Asian looks, is becoming a Chinese icon on the international stage! She is the only actress who has got more than a hundred million hits on Baidu, the largest search engine in China.
In 2004, she was the youngest winner of the Hundred-Flowers Best-Actress Award for the film Cell Phone. In 2007, she won the Best Actress Award of the 4th Eurasia International Film Festival and was nominated at Berlin Film Festival for the film Lost in Beijing. In 2007, she won the best supporting actress of the Golden Horse Award for the film The Matrimony. In 2010, she participated in the film Chongqing Blues which nominated at the Cannes Film Festival. She won the Best Actress Awards at the 23rd Tokyo International Film Festival and at the 18th Beijing College Student Film Festival for the film Buddha Mountain.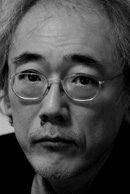 Masahiro Kobayashi
Film Director
profile
Born 1954 in Tokyo. Active as a folk singer and scriptwriter before producing his 1996 directorial debut Closing Time and establishing production company Monkey Town Productions. Most of his thirteen feature films to date were based on his own original scripts and self-produced. Bootleg Film (1999), Koroshi (2000), Man Walking on Snow (2001), and Bashing (2005) were screened at the Cannes Film Festival, and Amazing Story (2003), The Rebirth (2007) and Where are you? (2009) were selected for the Locarno Film Festival's competition section. The Rebirth won four awards at the 60th Locarno Film Festival in 2007, including the Golden Leopard and Daniel Schmid Award.
Retrospectives of his works were held at film festivals in Rotterdam and Buenos Aires in 2008, underlining the particularly high esteem in which he is held internationally. Previous work Haru's Journey won several honors in Japan and abroad, including prizes for Best Picture, Best Director, and an Audience Award.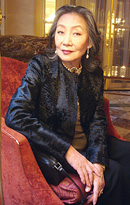 Reiko Kruk
Special Effects Makeup Artist
profile
Born in Isahaya city, Nagasaki Prefecture. Worked for a TV station, NBC Nagasaki Broadcasting Company, where she was involved in commercial film productions at the CM section. She moved to Paris in 1971 and worked as the product development artistic advisor for L'Oreal and Guerlain cosmetics companies. In 1975 she made her way into her dream world of film, opera and theatre as a make-up designer. In 1977 she established her private research institute, "Metamorphose," in Paris to master special effect makeup, which was still underdeveloped in France at the time and became a pioneer in the field. Her all-round achievements from concept to implementation have led to many opportunities to collaborate with directors in the U.S. and Europe, and she was responsible for more than fifty feature films including works by Werner Herzog, Claude Lelouch, Arnaud Desplechin, Claude Chabrol, André Téchiné, Claude Berry and Hideyuki Hirayama.
In addition to being the art director for Frédéric Mitterrand's Madama Butterfly, she has experimented with multifaceted expressions in different areas. She also directed CFs, PVs and short films, and held exhibitions of her lifework, "Skin Art," in Paris (Galerie Enrico Navarra), Canada (Canadian Museum of Civilization) and Japan (Parco, Kirin Plaza and Artium) as well as others. In 2011 she was awarded Officier of the Order of Arts and Letters by Frédéric Mitterrand, the Minister of Culture and Communication of the Ministry of Culture in France. She is a professional license holder of the French national film center, CNC.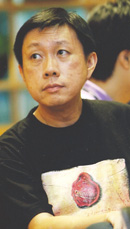 Philip Cheah
Film Critic
profile
Philip Cheah is a film critic and is the editor of BigO, Singapore's only independent pop culture magazine. He is the Vice-President of NETPAC and is programming for many festivals including Dubai, Cinema Digital Seoul, and others. He was also an advisor for the 1st Vietnam Int'l Film Festival in 2010. He is the co-editor of the book "Garin Nugroho-And the Moon Dances" and others.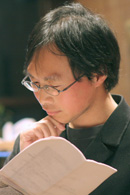 Koji Fukada
Film Director
profile
Born in 1980. He joined Theatre Company Seinendan. He directed the animated film La Grenadière (2006). He shot the feature film Human Comedy in Tokyo (2008) which was an official selection at the Roma International Film Festival in 2009. His latest film, hospitalité, won the Best Picture Award for the Japanese Eyes section of Tokyo International Film Festival in 2010.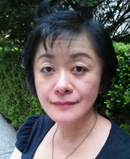 Harumi Nakayama
Cinema Journalist
profile
Born in Ibaraki, Japan. After graduating Ritsumeikan Univ., she belonged to Nikkan Sports News in Osaka, covering entertainment business. She became a freelance movie journalist in 1996, and visits international festivals including Cannes, Venice, Rotterdam, San Sebastian every year for coverage. Currently she is writing for Cinematoday, Kyodo 47 News, Daily Sports and Nihon Eiga Navi.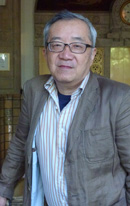 Hiroshi Kashiwabara
Screenplay Writer/President, Writers Association of Japan
profile
Born in 1949 in Tokyo. Graduated from the Nihon University College of Art. Main TV credits: "Kizudarake no Tenshi," Daitokai Series, "Great Chase," "Tantei Monogatari," "Pro Hunter," "Seibukeisatsu," "Abunai Deka" and others. Main Film credits: Abunai Deka Series, Beppin no Machi , Ikidomari no Banka Break Out , Godzilla vs. Space Godzilla , Lupin III: Kutabare Nostoradamusu , Detective Conan The Private Eyes Requiem and others. Film credits as a director: Neko no Musuko and others.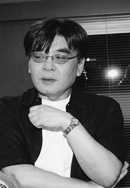 Kyoichiro Murayama
Film Critic
profile
Born in 1947. A freelance film critic and film researcher. Currently, he writes reviews for film magazines and newspapers. He also teaches film history and visual theory at universities and professional schools. From 1993 to 2003, he served on the Pre-selection Committee for the YIDFF International Competition. His books and translations include "Loach on Loach," and "Critical Words for Film History."
Genki Kawamura
Film Producer
profile
Born in 1979 and joined Toho Co., Ltd. in 2001. He planned and produced Train Man in 2005, which was a big hit. He also planned and produced Ski Jumping Pairs: Road to TORINO 2006 (2006) and Detroit Metal City (2008) among others. In 2010, he planned and produced Villain and Confessions, which were ranked No. 1 and No. 2 on Kinema Jumpo Best Ten and shared various Japan Academy Prizes. Also in 2010, he was selected for the "Next Generation Asia 2010" by The Hollywood Reporter magazine in the U.S.A., and in 2011, he won the Fujimoto Prize at the youngest age in history.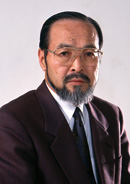 Yukichi Shinada
Film Critic, Professor Emeritus of Tama Art University
profile
Born in Hokkaido, 1930. After graduating Hokkaido University, Shinada became a member of the editorial staff of "Kinema Jumpo." After the chief editor of "Movie Review," started as a freelance film critic, in 1965. Teaching part-time at Atomi Junior College, Musashino Women's University, University of the Sacred Heart, he became a professor and the dean of faculty of Tama Art University from 1989 to 2000, and currently the professor emeritus. He took part in a number of international film festivals as a jury member including Berlin, Moscow and Tashkent.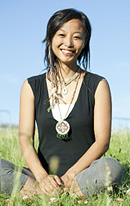 Koko Niwa
Sustainability Activist
profile
Niwa worked as a journalist at NHK (Japan Broadcasting Corporation), and taught at Japan Film School before becoming a freelance documentarist. After completing her Masters in Sustainable Development in the UK, she shifted completely to an organic lifestyle, and since then has been reporting about her life on various media. Her work includes DJing at FM radio station J-WAVE and MCing at Fuji Rock Festival Avalon Stage.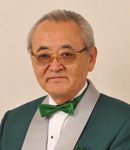 Tom Yoda
Chairman, Tokyo International Film Festival
profile
Yoda was born on May 27, 1940, in Japan's Nagano Prefecture. After graduating in March 1963 from Meiji University in Tokyo with a degree in business management, he joined Osada Electric Co., and later Sansui Electric in 1969. After serving as director of Sansui Electric, he established Thomas Yoda Limited (later renamed T.Y. Limited Inc.) in 1988 and moved into the entertainment-content business at Tokyo-based record label Avex, where he was Chairman of the Board/CEO from 1995 until August 2004. He has served as Chairman of Tokyo-based film distributor/production company Gaga Communications (later renamed GAGA Corporation) since December 2004. He took majority ownership of the company in July 2009 and appointed Chairman of the Board/President/Chief Executive Officer. He also owns and heads T.Y. Limited Inc., Dreamusic Inc. and T.Y. Entertainment, as well as serves on the board of directors of movie theater operator T-Joy Co. Ltd. In March 2008, Yoda was appointed Chairman of the Tokyo International Film Festival (TIFF & TIFFCOM). His public contribution also includes Deputy Chairperson of the Japan International Contents Festival's Executive Committee and Executive Director of the Visual Industry Promotion Organization (VIPO). He has also been a member of the Japan Business Federation's board of directors and Chairman of the subcommittee on entertainment and content of the federation's committee on industrial affairs. Other contribution includes memberships in various committees of the Japanese Government. In the past, Yoda served as chairman of Recording Industry Association of Japan (RIAJ), chairman of the Foundation for Promotion of Music Industry and Culture (PROMIC), and as a main board director of the International Federation of the Phonographic Industry (IFPI), among others.