TIFF has been collecting charitable donations as Green Donations since 2008, and will expand this activity further as "TIFF ARIGATO Donations". Donations collected by placing donation boxes will go to 4 projects below.
Period of donations:
From September 2011 to the last day of the 24th TIFF (October 30)
How to donate:
- Donation boxes will be placed at various locations of TIFF venues
- Fundraising activities at TIFF's event such as Gala Dinner or Opening Event
- Proceeds of charity auction
- Part of proceeds of official goods or film tickets
How to use the collected donations:
- Green Tokyo Fundraising Campaign
- Kinoshita Forest
- Lawson Green Fund
- Cinema Yell Tohoku

TIFF receives many heartfelt messages of sympathy, support, and encouragements from the world. TIFF is publishing these messages along with photos on the official TIFF website. During this year's festival, all the collected photos and messages will be displayed at the TIFF venues.

After receiving many messages of encouragement from film people, we decided to show our appreciation by creating a wristband. This "ARIGATO" wristband will be given as a "thank you (ARIGATO)" to one who makes a donation before or during the 24th TIFF.

Tokyo International Film Festival and its supporting partners / sponsors will create opportunities to experience TIFF and to encourage people in devastated area, in Sendai, Tohoku.
Date:
October 25 (Tue), 2011
Venue:
MOVIX Sendai
Films to be screened:
- "Hal's Fiute" (presented by: TMS ENTERTAINMENT)
- "A Ghost of a Chance" (Distributor in Japan : TOHO)
- "KAIJI 2" (Distributor in Japan : TOHO)
- "THE THREE MUSKETEERS" (Distributor in Japan : GAGA)
* Invitation only through PR activities in Sendai.

The following films will be presented under the theme of "Overcoming the Disaster"

Alphabetical Order (Last Name)
* The images are created by TIFF SIGN & ARCHIVE SYSTEM.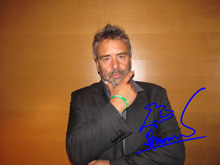 Mr. Luc Besson
Film Director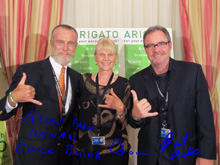 Mr. Chuck Boller
Executive Director, Hawaii International Film Festival
Mr. Paul Atkins
Director of Photography, "The Tree of Life"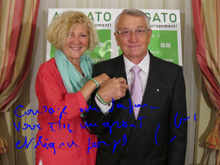 Mr. & Mrs. Cristian Couderc
President, CROIX-ROUGE FRANCAISE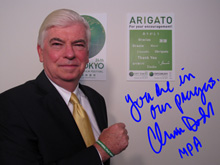 Mr.Chris Dodd
MPA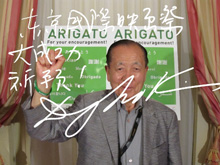 Mr. Kim Dong-Ho
Honorary Festival Director,
Busan International Film Festival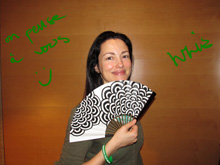 Ms.Julie Dreyfus
Movie Star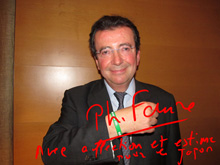 H.E. Mr. Philippe Faure
Former French Ambassador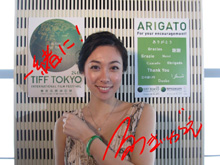 Ms. Kazue Fukiishi
Movie Star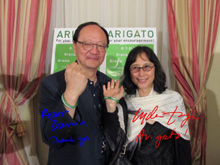 Mr. & Mrs. Roger Garcia
Executive Director,
Hong Kong International Film Festival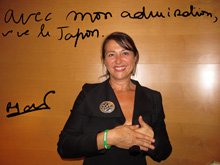 Mdm. Regine Hatchondo
General Manager, uniFrance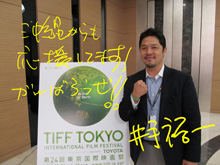 Mr. Yuichi Ide
Producer
Mr. Hirokazu Kore-eda
Film Director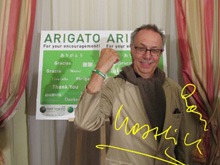 Mr. Dieter Kosslick
Festival Director,
Berlin International Film Festival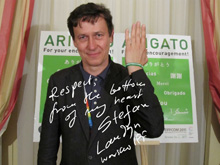 Mr. Stefan Laudyn
Director of the Warsaw Film Festival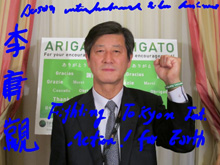 Mr. Yong-Kwan Lee
Festvial Director,
Busan International Film Festival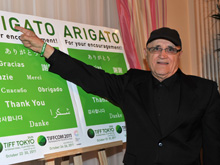 Mr. Serge Losique
President, FESTIVAL DES FILMS DU MONDE - MONTRÉAL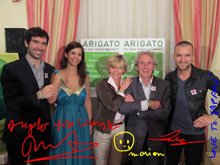 Mr. & Mrs. Daniel Marquet
Producer, Group UN
Ms. Marion Billet
Designer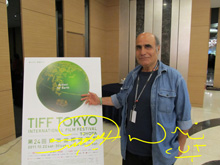 Mr. Amir Naderi
Film Director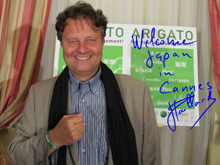 Mr. Jerome Paillard
Executive Director, Marche du Film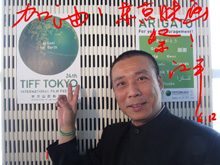 Mr. Jiang Ping
Vice President of China Film Group Corporation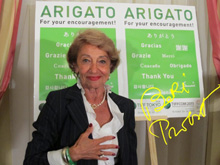 Ms. Beki Probst
Director, European Film Market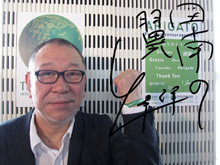 Mr. Yoichi Sai
Film Director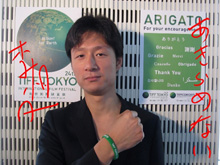 Mr. Lee Sang-il
Film Director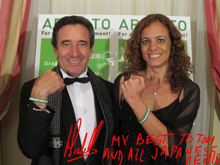 Mr. & Mrs. Luis Alberto Scalella
President, FIAPF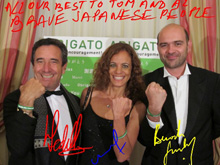 Mr. & Mrs. Luis Alberto Scalella
President, FIAPF
Mr. Benoit Ginisty
Director General, FIAPF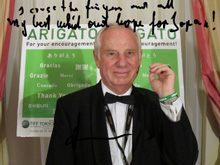 Mr. Michael von Wolken Stein
FIAPF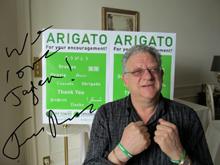 Mr. Jeremy Thomas
Producer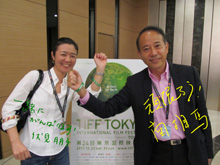 Mr. Shogo Tomiyama
Secretary-General,
Japan Academy Prize Association
Ms.Tomoko Fushimi
Producer, Running Beagle LLC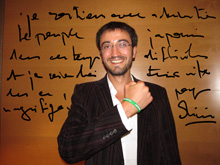 Mr. Olivier Treiner
Film Director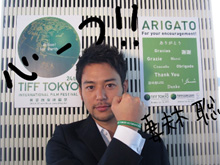 Mr. Satoshi Tsumabuki
Movie Star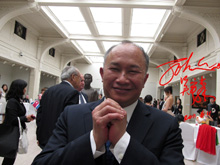 Mr. John Woo
Film Director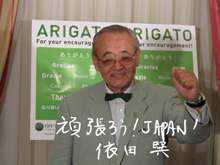 Mr. Tom Yoda
Chairman, Tokyo International Film Festival (TIFF & TIFFCOM)