2011.10.24
[Event Reports]
Oct. 23 (Sun) The International Competition Juries had a Press Conference
For the 24th Tokyo International Film Festival, 15 films have been selected for the Competition section, from among which the Tokyo Sakura Grand Prix and other awards will be selected. The 5 members of the jury held a press conference this evening to comment on their enthusiasm towards the competing films and the festival.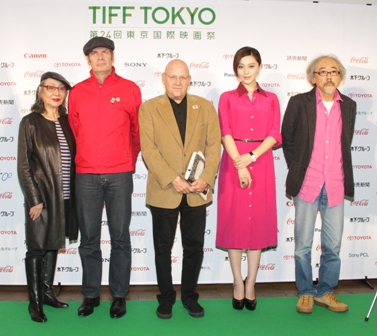 ©2011 TIFF
Edward R. Pressman: It is a pleasure to be here and an honor to participate in this film festival. So far we have seen two films and we look forward to seeing the rest.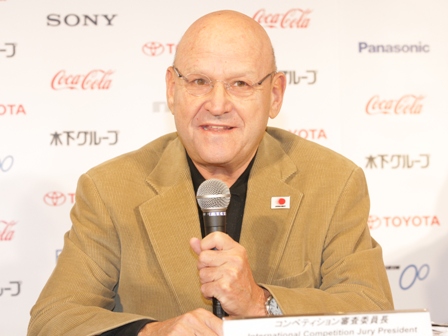 ©2011 TIFF
Fan Bingbing: Once again, it is a pleasure to be here and a delight to work with such great jury members. I have been pleasantly surprised with the quality and power I have felt watching the two movies today.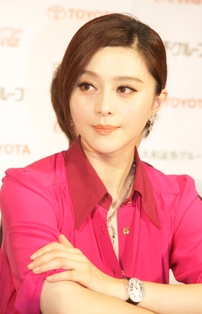 ©2011 TIFF
Kees Kasander: Of course we have all seen the images of March 11 and coming here has made me realize what a disaster it actually was. I believe this festival is a good answer to that disaster.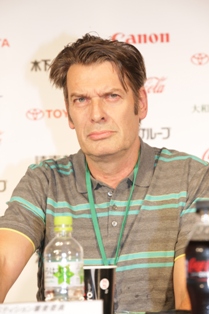 ©2011 TIFF
Reiko Kruk: For the last 35 years I have been involved in making films on the other side of the camera in efforts to come up with the best special effect makeup. That is why it is a great privilege to be among the members of the jury today. Yet, I must be honest that I will probably not be on equal terms when it comes to judging on an academic basis, but I have always used my instincts based on my five senses.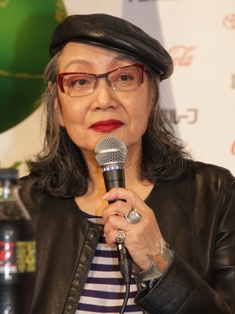 ©2011 TIFF
Masahiro Kobayashi: I have been told that when watching a film I should use all of my five senses. I will have my five senses in full gear this week to be able to truly enjoy and feel what these films are all about.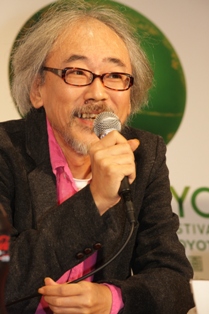 ©2011 TIFF
Q: Are there any criteria when watching a film?

Pressman: I have produced films of all genres such as political satire and what I try to do is to stretch the genre into any medium of genre—so that any genre will fit into other genres.
Kasander: I think producers are not the best people to be asked to watch a film because they only look at it on a technical level such as the music, the makeup, or the costume. Therefore, it is impossible to look at a film emotionally. It is more about whether the story is well-built or if the casting is good. That is why any genre is fine with me as long as it is well-told in that genre—for example a romantic comedy needs to be a romantic comedy.

Bingbing: I feel I represent the field of acting when it comes to watching a movie. Regardless of your cultural background, when watching a movie, you are going to be put into a small room with a screen and a story is going to be told. If the story is able to catch your emotion so that you are focused onto the screen throughout the movie, of course it is also probably because of the well-done technicalities, but ultimately there is perhaps something that touches and strikes your heart. That is when I know a great movie has been made.

Kruk: As a makeup artist, I feel that the collaboration of all the techniques and makeup is what builds a perfect and natural movie to create emotion. Being a special effects artist, some people think I only work on horror films. Yet, what I actually do and aim for is to bring the special effects to a point where it goes deep into the skin so that emotion is created when seeing my special effects. Regarding film genre, any genre is fine with me as long as the film tells a story about life.

Kobayashi: A lot of factors are involved when a film is produced. Of course, with films we have ones that cost millions of dollars before they are put on screen or low-budget ones which are shown on screen just the same. Yet, as Akira Kurosawa once said, a filmmaker is someone who is able to make a film that leaves a long-lasting and profound impression in the hearts of the audience, regardless of genre. I believe so as well.
Q: Ms. Fan Bingbing, your film, Buddha Mountain won the Best Actress Award last year at TIFF. How is it being back
here as a member of the jury?

Bingbing: It was a great honor last year to win such a great award. This year, there are two Chinese films in the  Competition section and I have repeatedly been asked whether I would favor those films over the rest. Of course it would be wonderful to see a film from my county receive an award, yet a jury's job is to look at movies as objectively as possible in the fairest way possible. I look forward to seeing all the movies with my full integrity.
In the end, to the question about the possible role of the young generation creating a positive vibe in the film industry, Mr. Pressman replied: "Originality in film is important. Films evolve in each generation such as sensibility and
technicality. Digital technology has greatly changed the industry and the young generation has grown up with it. But
this is what pushes films to be fresh and original, making it fun to watch them."