2011.10.25
[Event Information]
Oct. 24 (Mon) Competition Section "Sleepwalker" Press Conference: Notes & Quotes
Thank you for your interest in the 24th Tokyo International Film Festival. A press conference featuring Sleepwalker from the Competition section was held today as follows:
■ Date & Time
October 24th (Monday), from 11:00 @Movie Cafe
■ Appearance
Oxide Pang (Director/Screenplay/Producer), Lee Sinje (Actress), Huo Si Yan (Actress), Charlie Young (Actress), Li Zong Han (Actor)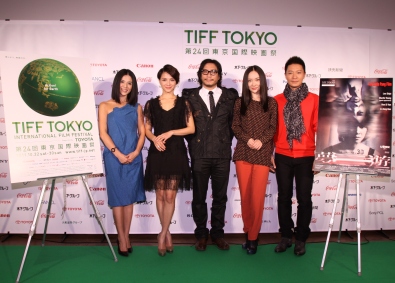 ©2011 TIFF
Here are some notes and quotes:
Oxide Pang : This is my first visit to Tokyo. I really feel the Japanese people's passion towards movies.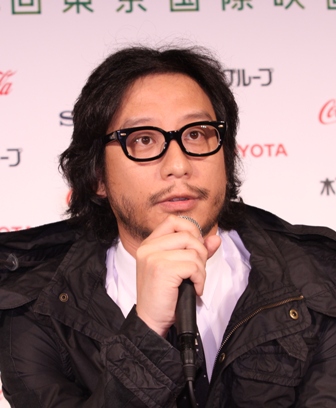 ©2011 TIFF
Lee Sinje : I am honored to bring this film to Tokyo, a city I enjoy being in very much. I look forward to interacting with the Japanese audience during my stay.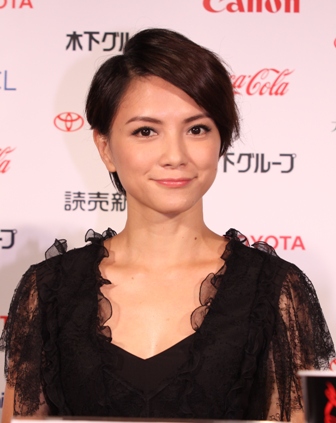 ©2011 TIFF
Huo Si Yan : Tokyo is such a clean and beautiful city which shows how much the Japanese people care about the environment. Yesterday was my birthday and so it was a great moment being able to watch our film with the Japanese audience and to receive many questions about the movie from them.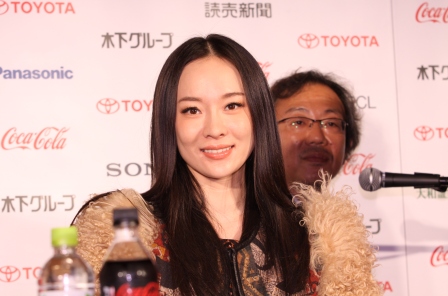 ©2011 TIFF
Charlie Young : Ohayo-gozaimasu (Good Morning)! My last visit to Tokyo was when I brought the movie After This Our Exile to the Tokyo International Film Festival. I know this festival shows wonderful films so I am happy to be back.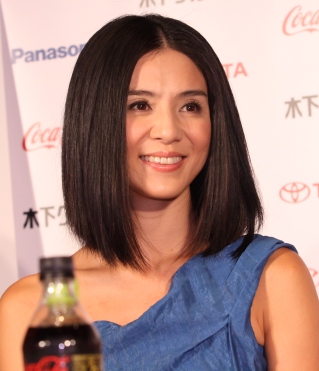 ©2011 TIFF
Li Zong Han : It was very special to walk on the Green Carpet at this film festival. I felt the preciousness of life. It was nicer than walking on the Red Carpet especially after the earthquake. Our movie is about a nightmare, but all of the staff, actors, and crew had a very nice dream making this film.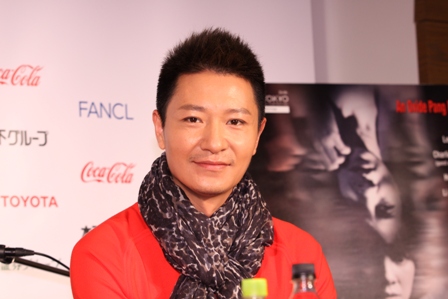 ©2011 TIFF
Q: I heard that you came up with script for your movie, The Eye, from a newspaper article. What was your source of inspiration for Sleepwalker?
Oxide Pang: Part of the inspiration for Sleepwalker is from a dream I have continuously had for the past 10 years. This dream is actually visualized in the film where a kite is hanging on the tree in a barren land and a corpse buried. The other inspiration is again from an article I read in the newspaper about some man who killed his wife while he was sleepwalking and later claimed innocence. I found this man's claim for innocence dangerous especially if he is sentenced not guilty.
Q: Why do you go to Thailand for your post production?
Oxide Pang: The reason why I go to Thailand is because the post production technology is much more advanced over there than in Hong Kong. It is not always true that developed countries always have the best equipment.
Q: From your experience having made many horror films, what makes a good horror movie?
Oxide Pang: I would be happy if you consider Sleepwalker a good horror movie. What's important for a good horror film is a good story. Some horror stories are visually scary but when you look at the story there isn't much happening. I've also made such horror movies in the past and so I wanted to improve the quality of my own film with Sleepwalker.
Q: Mr. Oxide Pang and Ms. Lee Sinje are married in real life. How was it working with them?
Huo Si Yan: Oxide Pang is the master of horror films as he has been making them for a long time. So of course I was delighted when he asked me to be in his film. Also, Lee Sinje and Charlie Young are both very cheerful people and I had a great time shooting this movie with them. Especially, Lee Sinje is a funny person!