2011.09.29
[Updates]
24th Tokyo International Film Festival announces Jury Members
Edward Pressman will helm the International Competition Jury of 24th Tokyo International Film Festival as President of Jury!
Mr. Pressman has served as President of Jury for the Young Cinema Competition during the 4th edition of TIFF in 1991. This will be his second participation as a juror.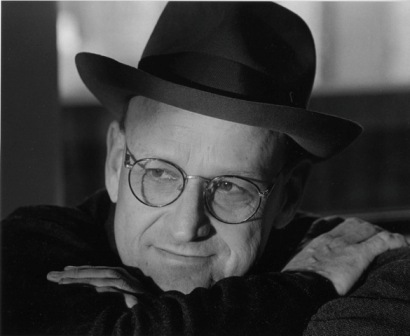 Edward R. Pressman has produced over eighty world-class motion pictures and helped launch the careers of the most prominent figures in the industry. His extensive body of work includes groundbreaking films by directors such as Oliver Stone, Terrence Malick, Sam Raimi, David Byrne, Kathryn Bigelow, Alex Proyas, Brian De Palma, David Mamet, Abel Ferrara, David Gordon Green, Jason Reitman, Zhang Yimou and Werner Herzog.
Pressman is dedicated to producing quality theatrical motion pictures like Wall Street and its sequel Wall Street: Money Never Sleeps, Thank You for Smoking, The Crow, American Psycho, Conan the Barbarian, Bad Lieutenant, Reversal of Fortune and Badlands. He continues his thirty-year tradition of forging new territory in both the independent and Hollywood arenas with the upcoming films, The Moth Diaries directed by Mary Harron, a re-invention of The Crow, a Louis Armstrong bio-pic to be directed by and starring Forest Whitaker, and Bloodsport to be directed by Phillip Noyce.
Members of the International Competition Jury
Kees Kasander
Producer
profile
Kees Kasander entered the film industry in 1978 as Head of Distribution for a Dutch company called Film International, a company which was also deeply involved in the organisation of the Rotterdam Film Festival. From 1982 until 1985 Kasander was the official producer of the festival program. He has been an independent film producer since 1981 and as such has worked all over the world. Until now he has produced over fifty feature films.
His collaboration with Peter Greenaway has brought him international acclaim. The films The Cook, the Thief, His Wife and Her Lover (1989) and The Pillow Book (1995) have also been great commercial successes. He won the nationally esteemed prize for best feature film at the Dutch Film Festival in Utrecht four times: Secret Wedding in 1989, director Alejandro Agresti, Prospero's Books in 1991, director Peter Greenaway, Abeltje in 1998 and Crusade in Jeans in 2006, director Ben Sombogaart. As a co-producer he has participated in films by Alexander Sokurov (Elegy of a Voyage) and Philippe Garrel (Sauvage Innocence).
Nightwatching (director Peter Greenaway) had its world premiere at the Venice Film Festival in 2007, where it won two Italian art awards.
Kasander's three latest productions premiered in Cannes and Venice. Fish Tank written and directed by Andrea Arnold premiered at the Cannes Film Festival 2009 and received the Jury Prize. In February 2010 this film won the BAFTA for Best Outstanding British Film.
Currently Kasander works on the newest Greenaway film in production, Goltzius & the Pelican Company. This film will premiere in 2012.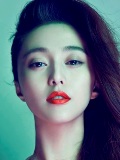 Fan Bingbing
Actress
profile
From TV star to movie sensation and back to small screen, even working as a producer over fourteen years, she has amazed the public with each change. Her path to success cannot be duplicated. Fan, with her exotic Asian looks, is becoming a Chinese icon on the international stage! She is the only actress who has got more than a hundred million hits on Baidu, the largest search engine in China.
In 2004, she was the youngest winner of the Hundred-Flowers Best-Actress Award for the film Cell Phone. In 2007, she won the Best Actress Award of the 4th Eurasia International Film Festival and was nominated at Berlin Film Festival for the film Lost in Beijing. In 2007, she won the best supporting actress of the Golden Horse Award for the film The Matrimony. In 2010, she participated in the film Chongqing Blues which nominated at the Cannes Film Festival. She won the Best Actress Awards at the 23rd Tokyo International Film Festival and at the 18th Beijing College Student Film Festival for the film Buddha Mountain.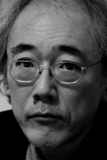 Masahiro Kobayashi
Film Director
profile
Born 1954 in Tokyo. Active as a folk singer and scriptwriter before producing his 1996 directorial debut Closing Time and establishing production company Monkey Town Productions. Most of his thirteen feature films to date were based on his own original scripts and self-produced. Bootleg Film (1999), Koroshi (2000), Man Walking on Snow (2001), and Bashing (2005) were screened at the Cannes Film Festival, and Amazing Story (2003), The Rebirth (2007) and Where are you? (2009) were selected for the Locarno Film Festival's competition section. The Rebirth won four awards at the 60th Locarno Film Festival in 2007, including the Golden Leopard and Daniel Schmid Award.
Retrospectives of his works were held at film festivals in Rotterdam and Buenos Aires in 2008, underlining the particularly high esteem in which he is held internationally. Previous work Haru's Journey won several honors in Japan and abroad, including prizes for Best Picture, Best Director, and an Audience Award.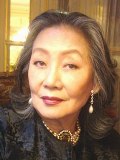 Reiko Kruk
Special Effects Makeup Artist
profile
Born in Isahaya city, Nagasaki Prefecture. Worked for a TV station, NBC Nagasaki Broadcasting Company, where she was involved in commercial film productions at the CM section. She moved to Paris in 1971 and worked as the product development artistic advisor for L'Oreal and Guerlain cosmetics companies. In 1975 she made her way into her dream world of film, opera and theatre as a make-up designer. In 1977 she established her private research institute, "Metamorphose," in Paris to master special effect makeup, which was still underdeveloped in France at the time and became a pioneer in the field. Her all-round achievements from concept to implementation have led to many opportunities to collaborate with directors in the U.S. and Europe, and she was responsible for more than fifty feature films including works by Werner Herzog, Claude Lelouch, Arnaud Desplechin, Claude Chabrol, André Téchiné, Claude Berry and Hideyuki Hirayama.
In addition to being the art director for Frédéric Mitterrand's Madama Butterfly, she has experimented with multifaceted expressions in different areas. She also directed CFs, PVs and short films, and held exhibitions of her lifework, "Skin Art," in Paris (Galerie Enrico Navarra), Canada (Canadian Museum of Civilization) and Japan (Parco, Kirin Plaza and Artium) as well as others. In 2011 she was awarded Officier of the Order of Arts and Letters by Frédéric Mitterrand, the Minister of Culture and Communication of the Ministry of Culture in France. She is a professional license holder of the French national film center, CNC.