2011.11.15
[Interviews]
【Official Interview】 Competition "KORA"
Competition "KORA"

Interview with Du Jiayi (Director), Chang Shu-hao (Actor) and Li Tao (Actress)

©2011 TIFF

"They way we shot the film in such severe circumstances represented the theme of this film, 'challenge'"

"KORA" tells a story about a young Taiwanese man who travels, from Lijiang, across the continent to get to Lhasa, an ancient city in Tibet. It is Du Jiayi's directorial debut, who had built up his career as an actor and a producer.
Riding a bicycle over mountains that were 3,000 to 5,000 meters above sea level, gives the audience originality. It is an original adolescent drama that depicts a lonely young man who finds his independence after the loss of his older brother.

—The protagonist, Shu-hao (the same name as the actor) has dramatically altered his facial expressions during his arduous journey and transforms himself into a tough soul. Do you think the direction, location and the actor's hard work allowed this positive effect to happen?

Director Du Jiayi: Yes, absolutely. First of all, the shooting of this film challenged the actor, Chang Shu-hao. The camera has to capture his natural emotions. So I took all measures at the shooting sites. I told my entire crew not to casually speak with him and took him to his physical limit. I closed off his escape route and forced him to reach his emotional limit. I think the effort of each team, including production design, costume and make-up crew, obviously made a great contribution. However, the most definite element which affected the film was the actor's own inner transformation through the filming process, an extremely challenging journey.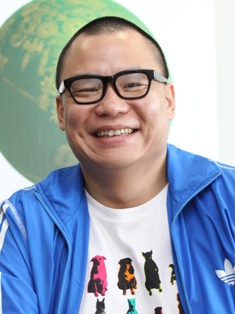 ©2011 TIFF

Chang: It was not just the pressure from the director and the crew members. It was also weather. The shooting site was known for its severe weather conditions. I was paying close attention to keep my physical condition stable. I also tried to sharpen my senses so that I can express my responses to what was captured by my senses.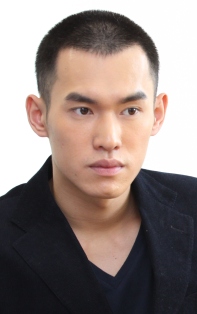 ©2011 TIFF

Du: Shooting the film is also the process of overcoming your own fear. What serves as the driving force? It is hope. It is the moment you overcome the obstacles, that you can capture that perfect scene. So you cannot give up on yourself. The challenge that we all experienced at location site is the theme of "KORA."

Chang: I was able to survive the filming process with the support of what I have learned in my life and the director's advice. What I am trying to say is, both the director and I hate losing (laugh).

—Since the director has experience in acting, he requires a performance from deep within. At the same time, a person who is stranded in the wild is difficult to relate to.

Du: In fact, I traveled across same route on a bicycle, in 2007. That fight against nature has made me think deeply about a lot of things in life. How small a single human life can be in nature. I wanted to show that insignificant human face nature with all his might with just his bicycle.
Regarding the practical balance between characters description and landscape, I got a lot of assistance from executive producer, Chen Kuofu. Mr. Chen Kuofu is one of the producers, as well as a director, who leads the Taiwanese New Wave. He gave me helpful advices especially during post-production. We had a common idea for a long time that human sensibility can be different depending on whether they are in the urban city or in the wilderness. I shot all the scenes in the protagonist's point of view.

— Kuofu and Chang Shu-hao are originally from Taiwan, while the director and Li Tao, who played a single mother, are from mainland China.

Du: From the very beginning, I wanted to make "KORA" an Asian film rather than a Chinese film. I asked a Korean crew to make the color corrections. And Michiru Oshima from Japan took care of music. I believe if filmmakers across Asia get together, we can make a film that can be a worldwide success. If it is beneficial for my film, I would like to continue to collaborate with people not only from Taiwan, but also from various countries including Japan, Korea, and Singapore.

— The original title of "KORA" means "pilgrimage" in Tibetan. Are there many young men in China and Taiwan who lives like the protagonist?

Du: Yes, there are so many. This film is adapted from a travelogue published in 2008, in which a young Taiwanese man traveled to Lhasa by bicycle. Not only in Taiwan, but also in China, there are many young ones who travel far by bicycle, by car or by foot. They accomplish the journey by facing the wilderness in search for the rare experience.

— The single mother in a farm house, played by Li Tao, who welcomes the protagonist into her home, is a woman who keeps a lot within herself. Can you explain more about this role?

Li: I played a woman who continues to be loyal to her husband's home and works there even after losing her husband at an young age. When Shu-hao decides to go on another journey, she reacts with anxiety or envy. I interpreted that she wanted him to stay with her, since she was falling for him, but if she stops Shu-hao, he won't be able to achieve his dream.

— That scene where she grabs the grip of his bicycle and her tears begin dripping down her fingers is still an unforgettable scene.

Li: She wishes to stay with him, but she ends up letting him go. I expressed those emotions in that scene. Her love toward him was greater.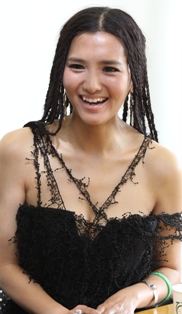 — Chu-hao finally arrives at Lhasa after many painful experiences and struggles. The film does not end at the moment he accomplishes his goal. It continues until he returns back to his normal life, which gave the film depth.

Du: Even after completing his journey, Shu-hao's daily life did not appear to change on the outside. However, he changed on the inside. People appear to live with surrounded by complications of various factors, but when you get down to it, there's only three factors: "heaven, earth and human." Shu-hao realized that through his journey, and returns to his normal life, but something is definitely different.

Interviewed by Kosuke Wakaki (Writer)