2011.10.31
[Event Reports]
The 24th Tokyo International Film Festival Award Winners Press Conference
After the announcement of the awards, the President of Jury and the Winners held a Press Conference as follows (comments are in order of appearance).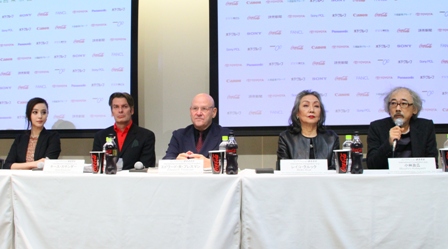 ©2011 TIFF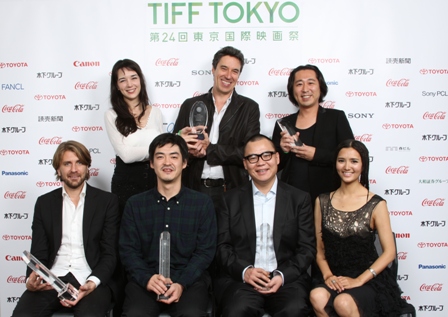 ©2011 TIFF

■ Date & Time:
October 30th (Sunday), from 16:30 @Sky Studio, Roppongi Academyhills, Mori Tower 49F

■ Appearance:
Competition
Special Jury Prize: The Woodsman and the Rain (directed by Shuichi Okita)
Award for Best Director: Ruben Östlund (Play)
Award for Best Artistic Contributions: KORA (directed by Du Jiayi)
The Audience Award: When Pigs Have Wings (directed by Sylvain Estibal)

TOYOTA Earth Grand Prix
TOYOTA Earth Grand Prix: The Mirror Never Lies (directed by Kamila Andini)
TOYOTA Earth Grand Prix Special Jury Prize: Happy People: A Year in the Taiga
(directed by Dmitry Vasyukov)

Japanese Eyes
Best Picture Award: About the Pink Sky (directed by Keiichi Kobayashi)

■ TOYOTA Earth Grand Prix Special Jury Prize: Happy People: A Year in the Taiga
Dmitry Vasyukov (director): I am surprised to win this prize and I'd like to ask the jury members of the jury why I did! But I am sure that every director here is thinking that maybe they will win a prize.
Let me say that this film was originally four chapters long. So Werner Herzog suggested that for this film to be accepted worldwide, it would be a good idea to make a shorter version. He offered to make the shorter one and since I completely trusted him that he understood what I wanted to do with this film and convey with this film, I left it up to him. He obviously did a great job.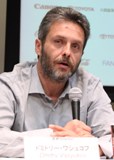 ©2011 TIFF

■ TOYOTA Earth Grand Prix: The Mirror Never Lies
Kamila Andini (director): I did not think that I would win a prize so I am very grateful to the jury members.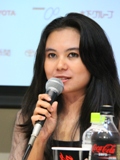 ©2011 TIFF

■ Japanese Eyes Best Picture Award: About the Pink Sky
Keiichi Kobayashi (director): This is a completely original movie. I thought it would be interesting to reflect society from the eyes of a high school girl with an edge to it. By doing so, I thought I might be limiting the story yet, later, I realized that it turned out that the story naturally expanded by itself. In a sense, I made this film as a 'business card' for myself—a film people would remember me by.
My grandfather played an important role in making this movie. That's his handwriting for the movie title. When making this movie, my grandfather promised that we would watch it when it's completed, but in this May, he became ill and was in and out of the hospital. He even underwent surgery to recuperate. Unfortunately he could not watch my film—he passed away on September 26th.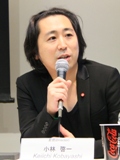 ©2011 TIFF

■ Competition Section Award for Best Artistic Contribution: KORA
Du Jiayi (director): We faced many difficulties everyday in order to shoot this film. We were shooting at a location 3000 meters above sea level during the winter season. It was extremely cold and the crew was under tremendous stress.

©2011 TIFF

■ Competition Section Audience Award: When Pigs Have Wings
Sylvain Estibal (director): The theme of this story is universal—it is a story about a pig and a person and two communities that clash with each other. Therefore, although it is set in the Middle East where there are many political and religious issues, it is easy to relate to the story and the characters. The Jews and Muslims do not consume pork because they consider it 'impure'. This is interesting given that they are two religions that are very far apart from each other. So I decided to bring them together by using a pig. The pig we used was from Vietnam, which are usually black in color. I wanted to use that color because it is the color of fear and also a contrast from the symbol of peace; the white dove. The pig's actual name is Charlotte and it is a female, although she does a male role. So, I think she could've won the Best Actress Award!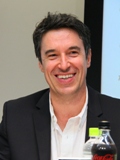 ©2011 TIFF

Myriam Tekaïa (actress): It was much easier to work with Sylvain than Charlotte! Sylvain is confident and we know each other well. There was a great facility of communication between him and I.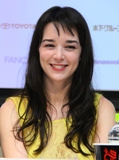 ©2011 TIFF

■ Competition Section Special Jury Prize: The Woodsman and the Rain
Shuichi Okita (director): It was very easy to work with both Mr. Yakusho and Mr. Oguri. This was probably because they really liked the script which is why we had many discussion sessions talking about the lines and adding or changing ideas. My experience as a director is reflected in the story to a certain extent. But what I wanted to do was to portray a 25-year-old director because I had never seen it done before.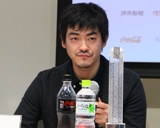 ©2011 TIFF

■ Competition Section Award for Best Director Ruben Östlund (Play)
Ruben Östlund: When I told my daughters that we were coming to Japan, they were so excited! This film is about discrimination, which is a very controversial topic in Europe. So I wanted to hear and see the audience's reaction in Tokyo. Sweden has a history of colonization which entails many social problems today. For instance, the woman at the end of the film shows the typical 'superior' Scandinavian reaction. You know that she feels guilty but then puts herself above other people. In a way, Scandinavians are afraid of losing face.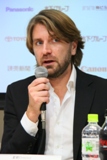 ©2011 TIFF
---
■
President of Jury
Edward R. Pressman
: I am very happy with the prizes that the juries selected. We were a very diverse and opinionated group. Personally, I thought Better Life, Trishna, and Detachment were good films. The films in the competition section were not very experimental. Most of the films were traditional and not so artistic. But Play was one of the more experimental films. I think every jury liked Play but still, there was a division among other films. It was difficult to get all the judges' consensus. We were divided among three films, some liked The Woodsman and the Rain but it was too light. Then Play was too dark so in a way, Untouchable was good. Fang Bingbing commented that there were so many good films and that we needed to recognize them. That's why we had two prizes for Artistic Contribution.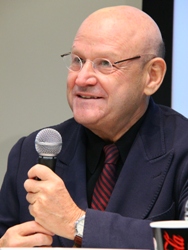 ©2011 TIFF

■ Members of the Jury
Kees Kasander: I was here 18 years ago, and selection was poor—we could only give out four prizes. This time there was a lot of discussion. The two most popular films were watched on the first day of the festival so look what jet lag does to you (laugh). Therefore, as a jury, my advice is to show your film early on in a film festival and also, screen it in the morning! I am from an artistic cinema background. American cinema is pushing all other movies out to the fringe. Perhaps the internet will take over these artistic films—where you can watch them when you want to. There was this highly artistic movie in the 80's called, Cook the Thief the Wife and the Lover (1989) screened in 800 theaters for six weeks. That would not happen now.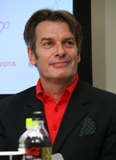 ©2011 TIFF

Fan Bingbing: I do not like to hold any secrets from people and so I am glad that I was able to say the truth today with the announcement of the awards. Many films were of very high quality and the ceremony was an emotional event as the closing of this festival.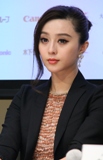 ©2011 TIFF

Masahiro Kobayashi: As a Japanese, I was wondering why I was chosen as a member of the Jury. Being a director, I watched all the 15 films from a directorial view. Speaking honestly, though, none of the films were artistic or stimulating, that is, they were mostly well-made with a good and solid story but not artistic, except for one of them. I tend to think that if you are to compete at a film festival you'd try new ideas and be more experimental.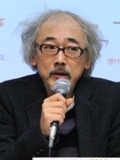 ©2011 TIFF

Reiko Kruk: I have been working in the film industry for the past 35 years as a special effects make-up artist. As I know too well the effort that is being made backstage, it was a very difficult task and an uneasy feeling having to judge films. Yet, I was kindly supported by the other jury members and at the same time, trusted that my perspective of seeing films was not wrong. I know that cinema is an universal language.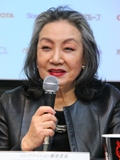 ©2011 TIFF
---
The following award winners were unable to join the Closing Ceremony to receive their awards. They expressed their excitement though video messages and letters:
■ Winds of Asia-Middle East Best Asian-Middle Eastern Film Award:
Trespassers
Jeffery Jeturian (director)
: Domo Arigato! Too bad I could not receive that award, Tokyo being one of my favorite cities. It is such an honor to receive a prize at TIFF and will continue to make good movies so that I can go to Tokyo!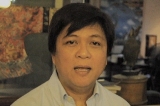 ©2011 TIFF

■ Award for Best Artistic Contributions: Detachment
Tony Kaye (director): I am very sorry that I am not there because I am in fact…here. I am very happy that you have chosen to say that we did a cool artistic job.
Mr. Kaye then sang a song he wrote about how Henry, the character feels.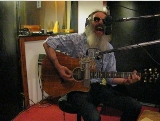 ©2011 TIFF

■ Award for Best Actors: François Cluzet (Untouchable) , Omar Sy (Untouchable):
Omar Sy: This is the first time one of my film travels to Japan, the first time one of my films is in competition at the Tokyo International Film Festival. And even better the very first time I win the Prize for Best Actor!!!!!!!! So arigato gozimasu, thank you. I will never forget Japan, and I will come back by myself to pick up the prize. Thank you again from the heart.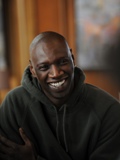 ©2011 TIFF
François Cluzet: It has been a while since I became an actor with all the doubts and pleasures of acting. Receiving the Award for Best Actor is more than part of the pleasures of being an actor. It is a great honor to receive this prize from a prestigious International Film Festival and I deeply thank the Jury members and the festival of Tokyo. Thank you very much once again, and I am glad you loved the film, I am very proud of being Untouchable!!!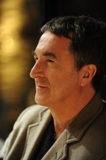 ©2011 TIFF

■ Award for Best Actress: Glenn Close (Albert Nobbs)
Glenn Close: Hello from New York! Everyone who voted for me, thank you so much. I am deeply honored and thrilled, especially since my role in this movie was a hard one. Also, thank you to all the people who were behind me. I wish I could be there with you all. Thank you!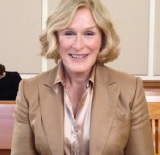 ©2011 TIFF